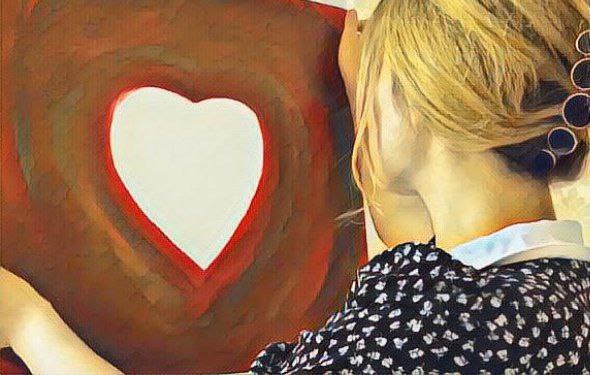 Painted-Moon is Officially Launched!
~
OFFICIALLY LAUNCHED! On this day, July 1, 2023 Painted-Moon.com was officially launched, open to display and share my dear artwork with the world.
Please know, you are welcome to this web-shop. Please do browse and take time to ponder each painting.
Each painting is an expression of real life, real world experiences, and in particular each painting reflects, displays and embraces the experiences through feelings.
I have written a note for each painting. This is to guide you in interpreting some of what I was feeling and thinking when expressing myself while painting each artwork.
My hope and belief is that my paintings will enrich your own expressions of life, so that you too can join in this journey to make sense of our complex, sometimes challenging, and so often beautiful world – if only we let it be so.
So, welcome to all. I welcome your feedback.
Please do browse, ponder, buy and share my artwork. And let's begin this journey together.
PD-Moon.
~
ОФИЦИАЛЬНЫЙ ЗАПУСК: В этот день, 1 июля 2023 года Painted-Moon.com был официально запущен, открыт для показа и обмена моими дорогими произведениями искусства со всем миром.
Пожалуйста, знайте, что мы рады приветствовать вас в этом интернет-магазине. Пожалуйста, просмотрите и найдите время, чтобы обдумать каждую картину.
Каждая картина является выражением реальной жизни, переживаний в реальном мире, и, в частности, каждая картина отражает, отображает и охватывает переживания через чувства.
Я написал примечание к каждой картине. Это для того, чтобы помочь вам интерпретировать некоторые из моих чувств и мыслей, когда я выражал себя, рисуя каждое произведение искусства.
Я надеюсь и верю, что мои картины обогатят ваше собственное восприятие жизни, так что вы тоже сможете присоединиться к этому путешествию, чтобы разобраться в нашем сложном, иногда вызывающем и так часто прекрасном мире – если только мы позволим этому быть таким.
Итак, добро пожаловать всем. Я приветствую ваши отзывы.
Пожалуйста, просматривайте, обдумывайте, покупайте и делитесь моими работами. И давайте начнем это путешествие вместе.
ПД-Луна.
~