"With the Unloved" limited edition print on canvas (50x50cms)
$299.00
Hello dear reader, I invite you to purchase a LIMITED EDITION PRINT of my ninth painting "WITH THE UNLOVED".
On purchase you will buy this artwork printed on canvas, packaged for protection, and shipped to your chosen destination.
You can read about my inspiration for this painting in the description below; and all the details about this purchase are in the 'Additional Details' tab 🙂
In stock
Description
WITH THE UNLOVED; painted by PD-Moon in 2023.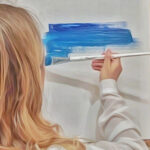 How often we are with someone we don't love.
There is a line in the picture.
This is the very line that people will not be able to cross if they sincerely do not love each other.
WE CAN'T FORCE SOMEONE TO LOVE. BUT WE CAN BELIEVE IN TRUE LOVE.
We can't force someone to love. But we can believe in true love.
There are two red spots in the picture. These are two born souls. They are looking for each other. Even if it takes a long lifetime, they will definitely find each other.
People who are connected by fate are connected by a red thread. I believe this, and in my painting it is shown in red.
~
С нелюбимыми
Как часто мы находимся с тем, кого не любим.
На картине есть черта, это та самая черта, которую люди не смогут переступить если искренне не любят друг друга. Время себе и другим.
МЫ НЕ МОЖЕМ ЗАСТАВЛЯТЬ КОГО-ТО ЛЮБИТЬ. НО МЫ МОЖЕТ ВЕРИТЬ В НАСТОЯЩУЮ ЛЮБОВЬ.
Мы не можем заставлять кого-то любить. Но мы может верить в настоящую любовь.
На картине есть два красных пятнышка. Это две рождённых души, они ищут друг друга в длинною жизнь и обязательно находят. Те люди что связаны судьбой, связаны красной нитью. Поэтому это показано в красном цвете.
~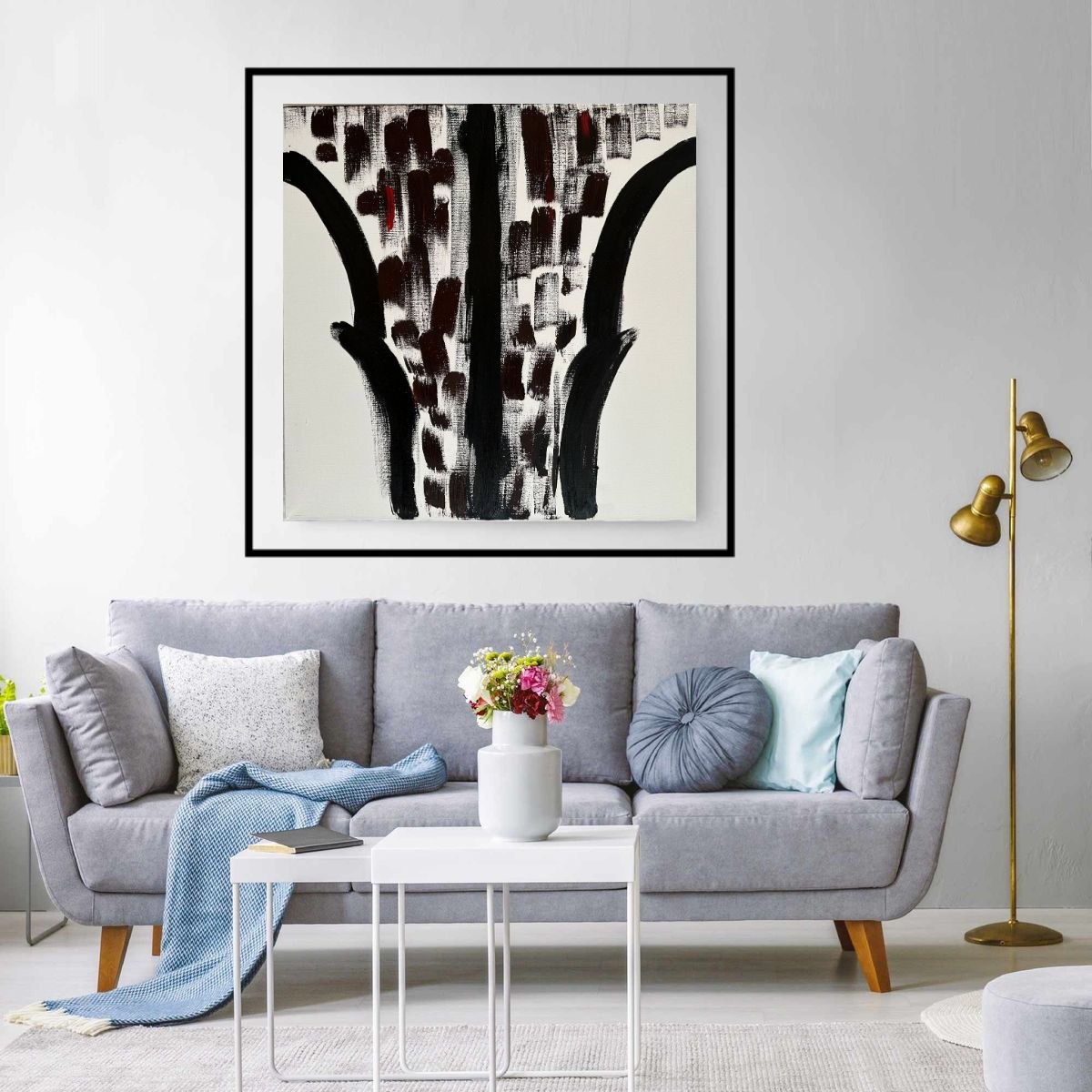 ~
Imagine: This amazing painting (50x50cms) can be yours, purchased direct from the artist to compliment your home. So buy it now, and add this Painted Moon artwork to your painting investment portfolio.
~
Представьте: эта удивительная картина может стать вашей, купленной непосредственно у художника, чтобы украсить ваш дом. Так что купите его сейчас и добавьте это произведение искусства с нарисованной Луной в свое портфолио инвестиций в живопись.
~
Additional information
Limited Edition Prints

You are buying an on-canvas print of an original oil on-canvas painting by PD-Moon.
Limited edition of 300 prints, signed, numbered, and dated by the artist on the rear of the print.

Dimensions

50 x 50 cm (scale 1/1 of the original painting)

What you are buying

* 1 x High resolution, 300 dpi printed on-canvas, print.

* Colour-checked by the artist and guaranteed authentic and true to the original painting's colour.

* Packaged for protection and shipped globally to a destination of your choice.